---
During FLU season, situations arise which require an additional effort to assure proper disinfecting.. This is when disinfectants with fogging uses can be effective as an adjunct or supplement to normal cleaning and disinfecting procedures.
Disinfecting products like QuestSpecialty's Phenomenal Disinfectant Deodorants are useful in settings which are at a higher risk of spreading communicable diseases, such as Methicillin-resistant Staphylococcus aureus (MRSA). According to webmd.com, the most common areas for MRSA infections are:
ATHLETIC SETTINGS
MILITARY BARRACKS
PRISONS
SCHOOLS
Disinfectants with fogging uses are great for getting into hard to reach areas in facilities to provide additional disinfecting power, such as:
SCHOOL BUSES
AUDITORIUMS
WEIGHT LIFTING ROOMS
AIR DUCTS
LOCKERS
CABINETS
Questspecialty's PHENOMENAL Citrus Hospital Disinfectant Deodorant does "double duty", as it can be used as a direct spray disinfectant or as a fogging device. In addition to the disinfecting power on hard surfaces, it works on non-porous surfaces such as fabric and leather to inhibit the growth of certain fungi and control Staphlococcus aureus and Klebsiella pneumoniae.
When fogging, here are some tips for best results:
All surfaces need to be cleaned and disinfected prior to fogging
Remove food and food products
Avoid use where food may be stored or processed
Shut off all fans and air conditioners. Seal doors and windows.
Leave room during treatment and wait for at least two hours before airing it out.
Allow room to thoroughly air out as recommended by the manufacturer..
---


For more information on cleaning and Disinfecting Environmental Surfaces in Healthcare Facilities
Here are some of our best options for fogging disinfectants:
Use for odor control and hospital grade disinfecting on hard surfaces
This is a total release aerosol



---
Please contact us with your questions related to proper applications and procedures for disinfecting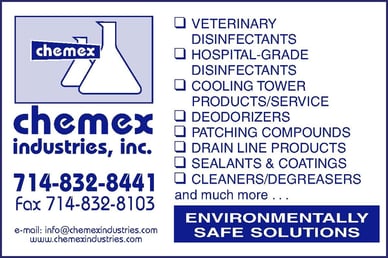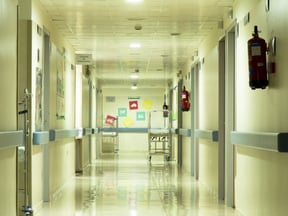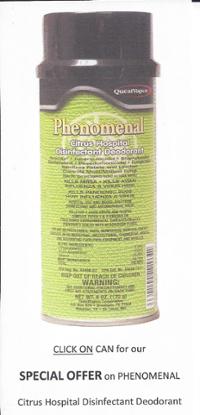 ---