Air quality has become a top priority for many individuals, especially those managing healthcare environments. The S-400 Certified Air Disinfection System has gained popularity for its effective air filtering capabilities. However, regular maintenance is crucial to ensure efficient system functioning, including changing the HEPA filter, UV-C light array, and carbon filter canister replacement. This blog post will discuss replacing these consumable parts and the recommended maintenance procedure.

Why the S-400 Model 400 Service Kit is Necessary for the Annual Changeout

The HEPA filter, UV-C light array, and carbon filter canister replacement are critical components of the S-400 Certified Air Disinfection System. Over time, these filters become clogged with various pollutants, including bacteria, viruses, and other harmful irritants. In turn, this hampers the system's air filtering efficiency, leading to poor air quality, so it's necessary to replace these filters annually.

Personal Protective Equipment (PPE) for the Maintenance Procedure
When performing the S-400 maintenance, taking precautions to protect yourself is essential. The procedure should specify recommended personal protective equipment (PPE), including gloves, safety goggles, and a mask to protect against inhaling harmful particles while working on the system.

Performing Maintenance in an Authorized Maintenance Location
The maintenance procedure of the S-400 Certified Air Disinfection System requires a controlled environment away from any patient location. It is highly recommended to perform the maintenance in an authorized maintenance location with appropriate ventilation. It should also be a contained area easily cleaned to maintain hygienic conditions.
Importance of Regular Maintenance

Maintaining the S-400 Certified Air Disinfection System is vital to keep the air filtration system running as efficiently as possible. It ensures that the air quality inside the premises is at its best, protecting patients, medical professionals, and visitors from any harmful pathogens present in the air. Furthermore, regular maintenance reduces the overall maintenance cost for the system over time.

Other Maintenance Tips for the S-400 Model 400
Besides regular filter changes, the S-400 Certified Air Disinfection System requires other effective maintenance procedures. These include regularly cleaning the external components, checking the power supply, and inspecting the unit for damage. Regular inspections and maintenance will prolong the system's lifespan and allow it to perform optimally.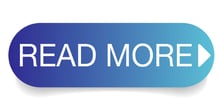 In conclusion, regularly maintaining the S-400 Certified Air Disinfection System is as crucial as using the system. Replacing consumable parts such as the HEPA filter, UV-C light array, and carbon filter canister replacement ensures the air is efficiently filtered. Always ensure that you take the necessary safety precautions when performing maintenance on the system and have it done only in authorized maintenance areas. These tips will help you keep the air quality in your healthcare environment at its best, keeping everyone safe and healthy.