Eliminate plugged condensate drainlines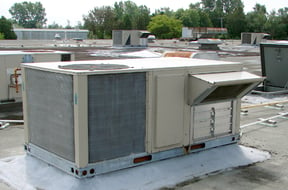 As the compressor in your A/C or HVAC system runs, it creates a heat exchange that allows the system to emit hot or cold air. As part of this heat exchange, the compressor pulls water from the room air as it operates. Most of the country has been noticing higher humidity levels, thus more stress on the A/C to dehumidify. Most units use a drain pan and drain lines to funnel the condensation from this process, and to route it away from your system and its surroundings. Some systems utilize a pump to assist the drainage & more often it drains by gravity alone.
But over time, that pan and the drain lines can get clogged with algae, slime, debris, sediments, and various minerals. Additioanlly, the pan itself deteriorates because of rust etc. and provides an uneven surface. This is an ideal spot for water stagnation. Chemex Industries Pan-Gel condensate pan treatment is a water-activated gel that both cleans and prevents your drain pan and lines from becoming obstructed. As water from your A/C or HVAC system drips into the drain pan and lines, it mixes with the slow-release cleaner in the Pan-Gel treatment, removing debris and deposits and allowing the condensation to freely drain from your system, as intended.
Each pan gel treatment lasts approximately six months, and helps cut down on costly maintenance and repairs, that can become necessary when mineral build up, dust, or debris block your drain lines or build up in your drain pan. Because this process keeps your pan and lines clean, you don't have to worry about the drain pan overflowing and creating water damage in/under your system, or the safety hazard where excess leaking could cause a short.
Other health & safety concerns are slipping/falling & the release of the potential for Legionella ( deadly bacterium) and a variety of other pathogenic organisms. The fungus Aspergillus & Mycobacterium tuberculosis can thrive in the environment that the drip pan provides.Typical A/C units used in hotels & some hospitals have air blowing through the coil and can cause the water in the pan to aerosollize (small particles) and become airborne.
Pan-Gel is NSF Registered.
For more information on Chemex Industries commercial cleaning and maintenance products, please
contact us or browse our website. We've been providing specialty chemicals, safety supplies, and equipment to businesses, schools, and government since 1973.
To receive your FREE Sample, Please Click on our Offer - below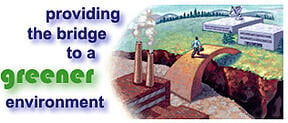 Pan-Gel is NSF Registered