You can count on your patient"s requests for emergency procedures, during this crisis. - Beyond that, will they feel comfortable scheduling for regular treatment?
Our "new-normal" will demand that dental offices provide full representation for patient safety, during treatment.
Dentistry has been devastated. - Dentists have been dealing with aerosol communicable diseases for years and are considered to be at the forefront of dealing with viruses. - COVID-19 has demanded a higher level of proficiency.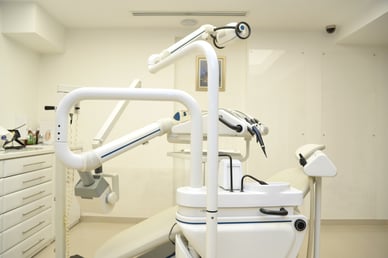 The human mouth can harbor over 700 strains of bacteria, including infectious strains, that can linger in the air for over 30 minutes. When inhaled, these dental aerosols can cause respiratory hazards or transmit bidirectional disease:
Knowing the potential risks involved, prevention is mandatory. -The formation of airborne pathogens and splash, during treatment, is alarming with respect to the danger of infection to dental professionals and their patients.
Refer to the summary to learn more regarding: the association between periodontal disease and systemic conditions such as: cardiovascular disease, type 2 diabetes mellitus, adverse pregnancy outcomes, and osteoporosis.
The use of high-speed equipment such as ultrasonic scalers and drills in the presence of bodily fluids such as saliva, blood and plaque have been shown to produce airborne pathogenic microorganisms. - This is a major concern for infection control within dental surgery.
Periodontal pathogens and oral bacteria have been linked to contributing to illnesses beyond dental caries, including respiratory diseases. Additional risks may include: sinusitis, the common cold, pharyngitis, pneumonia, tuberculosis, SARS, influenza, swine flu and human coronavirus.
Influenza & coronaviruses are of particular concern to the dental industry. These viruses are spread through aerosols, droplets or direct contact with respiratory fluids of an infected individual. These particles produced by the virus can withstand survival in the air for hours.
The medical community has embraced the SAM 400 Portable Air Disinfection Device, with nationally recognized facilities such as NYU Med Center, Univ O Rochester, Federal VA hospitals, NY Health + Hospitals, Baptist Health Systems using the device in their intensive care units, operating rooms, patients rooms...
The dental community should take notice
EPA LABORATORY GUIDELINE
CERTIFIED TO KILL 99.9995% OF
ENVELOPED RNA VIRUSES
INCLUDING CORONAVIRUS
Infection control practices can incorporate the reduction of HAIs with a verified 99.9995% UV-C airborne pathogen killing rate for viruses- eliminating bacteria, mold, odor and VOCs.
Scientific Air Management
SAM 400 - Engineering air for a safer environment

Tested under strict EPA guidelines - provides certified whole-room air disinfection in minutes
Reduces airborne particulates by 99.97%
Quiet 24/7 UV-C air scrubbing - 100 safe for patients and staff
SAM 400 Portable Air Disinfection Device
Hospital Proven
Using UV-C technology to process large amounts of fast-moving air (400 CFM) to kill pathogens, reduce particulates and remove odor and VOCs
Eliminates 99.9995% of airborne viruses in minutes!
You can now ensure the safety of both dental professionals and your patients.
Airborne transmission is a major source of nosocomial infections since microbes can remain suspended in the air for extended periods of time. According to major research articles, over 35% of nosocomial infections can be transmitted through the air.
To manage these transmissions in critical areas (or where source contamination is present), facility personnel use SAM's mobile air disinfection units to remove airborne contaminants, hospital pathogens, airborne spores and odors of all types.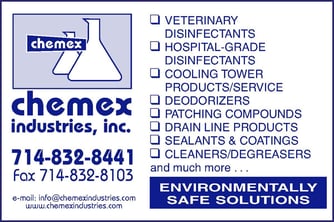 References:
Aas, J.A., Paster, B.J., Stokes, L.N., Olsen, I., Dewhirst, F.E. Defining the normal bacteria flora of the oral cavity.

J Clin Microbiol.

2005 Nov; 43(11): 5721–5732. doi: 10.1128/JCM.43.11.5721-5732.2005.

https://www.ncbi.nlm.nih.gov/pmc/articles/PMC1287824/
Veena, H.R., Mahantesha, S., Joseph, P.A., Patil, S.R., Patil, S.H. Dissemination of aerosol and splatter during ultrasonic scaling: A pilot study. J Infect Public Health. 2015 May-Jun; 8(3):260-5. doi: 10.1016/j.jiph.2014.11.004.
Raghunath, N., Meenakshi, S., Sreeshyla, H.S., Priyanka, N. Aerosols in Dental Practice: A Neglected Infectious Vector. 2016. DOI:10.9734/bmrj/2016/24101.
Mouth Flora. Retrieved from

https://www.sciencedirect.com/topics/immunology-and-microbiology/mouth-flora
Gomes-Filho, I.S., Passos, J.S., Seixas da Cruz, S. Respiratory disease and the role of oral bacteria.

Journal of oral microbiology.

2010; 2. 10.3402/jom.v2i0.5811. doi:10.3402/jom.v2i0.5811. Retrieved from

https://www.ncbi.nlm.nih.gov/pmc/articles/PMC3084574/
Michelle Strange - RDH BHS - Dentistry's Aerosols: Giving the dangerous bugs the attention they deserve