We've discussed some of the regulatory bodies in our previous post. (Part 1)
100% renewable & bio-degradable products are critical for these certifications. A listing of the necessary criteria are listed in Addendum 1 of this post.
Understanding LEED Certification
Leadership in Energy and Environmental Design
The U.S. Green Building Council has implemented the LEED rating System. LEED is transforming the marketplace by providing a nationally recognized certification system to promote integrated, whole-building design practices in the building industry.
LEED for Existing Buildings: Operations & Maintenance provides a benchmark for building owners and operators to measure operations, improvements and maintenance.
LEED for New Construction and Major Renovations is designed to guide and distinguish high-performance commercial and institutional projects.
HOW IS LEED-EB CERTIFICATION ACHIEVED?
LEED-EB Certification is based on submitting the necessary documentation to the USGBC demonstrating that a building meets all of the prerequisites which every building must attain, plus achieving a number of more flexible credits or points, which a building can achieve based on which makes sense for that specific building.
The LEED-EB ratings are awarded according to the following scale with the higher number of points the higher the recognition.
Certified 32-39 points
Silver 40-47 points
Gold 48-63 points
Platinum 64-85 points
Green Cleaning can contribute about 40% of total points necessary for the basic certification. Landscaping, pest management and recycling are also included.
See the website at: www.usgbc.org
Chemex has partnered with manufacturers who currently have their products certified including Wasau Paper which can directly support this credit with the first and only complete line of towels and tissue products certified as environmentally preferable by Green Seal, Inc.
Please stay tuned. We'll explain & clarify the terms "green" and "biobased". What you need to know...
Our goal at Chemex is to offer products which are superior from an environmental and health & safety perspective.
These are products that:
Will compete with conventional products on both performance and price
Are safer for both the user and the workplace environment
Will clean our world without harming Nature's balance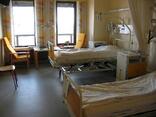 Addendum 1: Required Standards: GS-37
Moderate pH, Low VOC's, Cold Water Dilutable, Readily Biodegradable, No Ozone Depleting Compounds, No Carcinogens Mutagens or Teratogens, Safe Fragrance or Color, No Phenolic Compounds, Reduced Use of Plastics, Reduced Waste, No Hazardous Waste, No Phosphates, No Petroleum Solvents, No Chlorine Bleach, No Butyl, No Heavy Metals, Non-Toxic, No Ammonia, No Ozone Depleting Compounds, No EDTA or NTA, From Renewable Sources, No Formaldehyde, No Artificial Thickeners, No SARA III Igredients