Floor Cleaner & Safety Treatment
Acid Free ... Time Tested and Proven
SLIP-RESISTANT FLOOR CLEANER & SAFETY TREATMENT FOR NON-POROUS FLOORS
SAF-T-STEP® N.A.C.TM Slip resistant Floor Cleaner & Treatment is a highly effective cleaner formulated for sealed concrete, epoxy, glazed quarry and ceramic tile, brick, rubber, terrazo, wood, vinyl and other floor surfaces. Unlike other floor maintenance products, N.A.C.TM deep cleans and treats the floor with slip-reducing agents which increases the coefficient of friction on the floor surface (COF) and reduces the potential for slip-and-fall accidents. Effective for use on floors in warehouses, loading docks, industrial plants, food processing plants, shopping malls, restaurants, offices, schools and anywhere slips and falls are a problem.
Reduces the Potential for Slips & Falls

Increases Slip Resistance

Effective One-Step Cleaning

No Final Rinsing

Economical to Use

UL® Classified as to Slip Resistance

NSF (USDA) A4 for Food Plant Use
UL Listed for Slip Resistance for dry (COF* ). ANSI A137.1 for slip resistance for wet (DCOF* ). Reduces potential for slips & falls, Increases Slip Resistance. Creates a line of defense against injury claims / lawsuits. Industrial Strength for Effective Deep Cleaning. One-Step Cleaning with no final rinse – self neutralizing. Economical to Use. Non-Acid Formula. Time Tested and Proven Performance.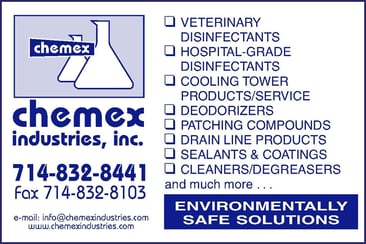 See Technical Data & Directions