Poly backed industrial rugs are perfect for high traffic area applications!
Available in 3 sizes:
Plastic rug bottom keeps liquid from hitting floor surface.

Provides an excellent non-slip surface for work areas

Absorbs 10 to 12 times its weight in oil, water, or chemicals

Needlepunched polypropylene fibers

Ideal for busy aisles and walkways next to leaky machinery

Keeps floors dry and clean

Protects floors by preventing scrapes and scratches

A must for all spill contractors in decontamination units.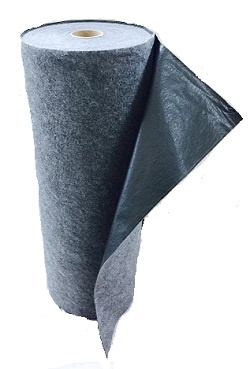 Part # Description Dimensions Quantity
PBIR50 Poly Backed Industrial Rug 36" x 50' 1/case
PBIR150 Poly Backed Industrial Rug 36" x 150' 1/case
PBIR300 Poly Backed Industrial Rug 36" x 300' 1/case