Deflect All Season Surface Repellent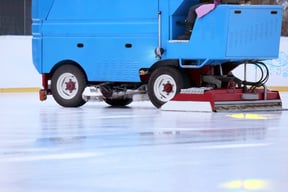 DEFLECT All Season Surface Repellent is a specially formulated wax to keep snow, slush and ice from sticking to snow removal equipment, plows, snowmobiles, snowblowers, ski equipment, snow shovels and more
It can also be used on the underside of lawn mowers, weed eaters, hedge trimmers, rototillers and other lawn maintenance equipment to prevent grass clipping and dirt build-up, clogging and wear-and-tear.
Helps blades stay sharper longer, making equipment last longer.
Creates a barrier to protect metal, fiberglass, plastic and painted surfaces from build-up and damage.
Also available in aerosol.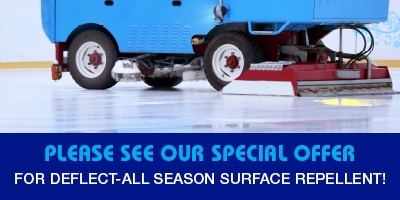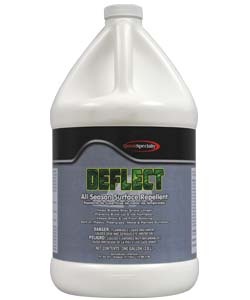 The protective wax barrier resists graffiti and other stains. Prevents staining and corrosion from urine on bathroom stalls. Keeps food from staining smooth restaurant surfaces* such as vinyl booths and plastic or varnished partitions.
*Non-food contact surfaces only
Gallons (4x1), Drum (55 gal), Pails (5, 6 gal)

H-1, F-2, R-0, P-B
Protective Wax Helps Blades Stay Sharp Longer

Prevents Build-Up and Ice Formation

Keeps Snow and Ice From Sticking

Safe on Plastic, Fiberglas, Metal and Painted Surfaces