CR-93
CR-93 Hard Water Spot and Stain Remover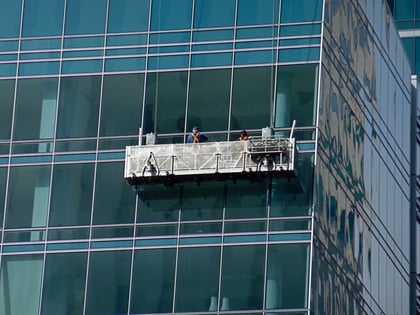 CR-93 contains a liquid pumice formulation designed to remove water spots caused by sprinkling systems and rain water. Also, most effective on shower doors to remove soap scum.Also for use on chrome that is corroded and stained with hard water, soap and other mineral deposits. This is not a daily or general cleaner.
Hard water stains contain high amounts of mineral deposits: lime, silica, and calcium. When the water dries, these deposits are left behind, leaving stubborn, unsightly spots on glass, tub enclosures, stainless steel sinks, shower doors, pool tiles, toilets, and other surfaces.
CR-93 is the answer to this demanding concern...
Contains no bleaches, chlorides or gritty pumice that can cause damage to delicate surfaces,

Deep cleaner that penetrates the surface material, removing all excess unwanted stains

Works Quickly! A must-have product for custodial and maintenance personnel, responsible to maintain the appearance of their buildings

Removes tough stains on glass caused by sprinkler systems

Contains liquid pumice to remove water spots

Contains hydrofluoric and hydrochloric acids: will remove rust stains, gray stains and other difficult stains
Available in cases of 12 quarts per case.
Ships regular UPS or FedEx ground
Our products are distributed to industrial, commercial and institutional customers, only.