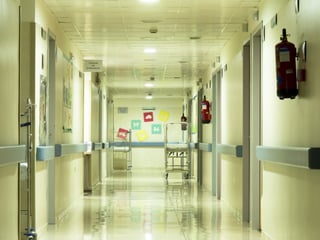 Our hands come across a wide variety of different surfaces each and every day. Each time we touch a door handle, a countertop, a desk, or anything else, we leave something behind, and we also bring something with us. This happens countless times a day. But what exactly are we leaving for someone else to find? And what did we unknowingly bring with us? According to a study by ABC News, we come into contact with about 60,000 germs daily. This number can grow even higher when you consider busy facilities like hospitals, schools, and industrial settings. While only one to two percent of these germs are potentially dangerous, it is important to keep them under control, especially in highly trafficked, vulnerable areas, like the ones previously mentioned.
Before we understand how to keep these surfaces disinfected and safe, we need to understand the different types of surfaces that will need to be treated. The Centers for Disease Control and Prevention separates surfaces into two classifications:
Medical Equipment Surfaces
This classification includes knobs, handles, and other highly touched areas on medical equipment and fixtures.
Housekeeping Surfaces
This classification includes more common areas like walls, floors, table and countertops. Housekeeping surfaces can also be further segmented in "low touch" and "high touch" surfaces
Low Touch Surfaces
These surfaces experience minimal hand contact.
High Touch Surfaces
These surfaces make frequent hand contact.
Now that we have the types of surfaces categorized, how do we keep them clean, safe, and free of dangerous bacteria?
SPEC4 Disinfectant Wipes
SPEC4 Disinfectant Wipes are a bleach-free, alcohol-free, non-staining, hospital-grade wipe. SPEC4's quat-based formula is an ideal cleaner and disinfectant for a wide range of high touch surfaces in nursing homes, schools, day cares, gyms, industrial kitchens, and a variety of other facilities. These wipes disinfect hard, non-porous surfaces in four minutes, and sanitize in only 15 seconds. The lemon-scented formula also eliminates mold and mildew.
SPEC4 Disinfectant Wipes are highly effective against a wide range of bacteria including: Salmonella, Staph, MSRA, E. coli, and more. It also kills viruses including: Hepatitis, Herpes, HIV, RSV, SARS, and others.
Keeping your surfaces clean and disinfected protects everyone in your facility from potentially dangerous bacteria and diseases. SPEC4 Disinfectant Wipes are an easy and highly effective way to fight disease and keep your surfaces safe. SPEC4 is only one of the powerful and safe disinfectant products available from Chemex Industries.