PG-5000 Asphalt Release Agent Provides Better Release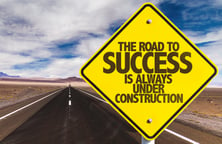 Specially-formulated asphalt release agent with superior slipping characteristics. It is the first non-petroleum, biodegradable asphalt release agent that works as well as diesel fuel! Made from soybean oil produced by American farmers, this environmentally-friendly release agent is completely biodegradable and non-toxic.
PG-5000 is designed to provide better release for all high-asphalt content mixes. PG-5000 is a stable blend of biodegradable soy oil , along with emulsifiers. When mixed with water, the resultant mixture leaves an extremely slippery film on the surfaces, which prevents the hot asphalt from adhering tightly to the metallic surfaces.
Prevents asphalt mixes and cement from sticking to truck beds, forms, tools, drag slats, steel rollers, pavers, and patching machines.

PG-5000's unique soybean formulation = very low evaporation = equals high performance and longer lubrication

Ready to use or dilutable (10:1)

Safe to personnel and equipment

For truck beds and tailgates

Use to degrease shovels and equipment

Specific Purpose Asphalt Release Agent for Municipal & Public Works Departments

Designed to provide clean rapid and easy separation of bituminous (asphalt) materials from beds of dump trucks and haul trucks.

Designed to adhere to vertical surfaces such as truck boxes, tailgates, drag slats, pavers

South Coast Air Quality "Clean Air Standard Certificate" for PG-5000