Aluma
Aluminum Brightener Removes Corrosion and Oxidation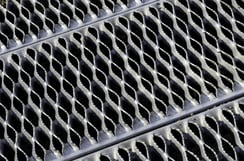 ALUMA is a hydrofluoric acid-based aluminum cleaner and brightener. Highly concentrated and powerful. Contains a blend of acids, detergents and corrosion inhibitors that prevent acids from attacking metal surfaces. Removes oxidation, corrosion and scale. Leaves surfaces bright and shiny.
ALUMA Aluminum Cleaner & Brightener uses a heavy-duty formula to remove corrosion and oxidation from aluminum surfaces. This product leaves aluminum bright and clean.
Use On Aluminum Surfaces:
Trailers ♦ Boats ♦ Building materials ♦ Exterior surfaces
** Do not use on anodized aluminum.
Effective Against ♦ Oxidation ♦ Corrosion ♦ Dirt ♦ Soot
Features and Benefits:
Restores the original shine and luster to weathered aluminum surfaces.
Easy to use water-rinseable formula

Removes Corrosion & Oxidation from aluminum surfaces